Introduction
June has been an exciting month for FractalScan surface, we've introduced the ability to create new scans via the public API, as well as the launch of our Documentation site.
Create a scan via the public API
Before now, our public API was just a great way to get data for your scans on FractalScan Surface in an efficient way. Now you can start new scans too.
The API endpoints are fully documented in our API documentation, but in summary there are three steps you need to take to create a new scan, similar to the UI journey you will already be familiar with:
Create the scan

Add the seed domain(s) & IP(s)

Start the scan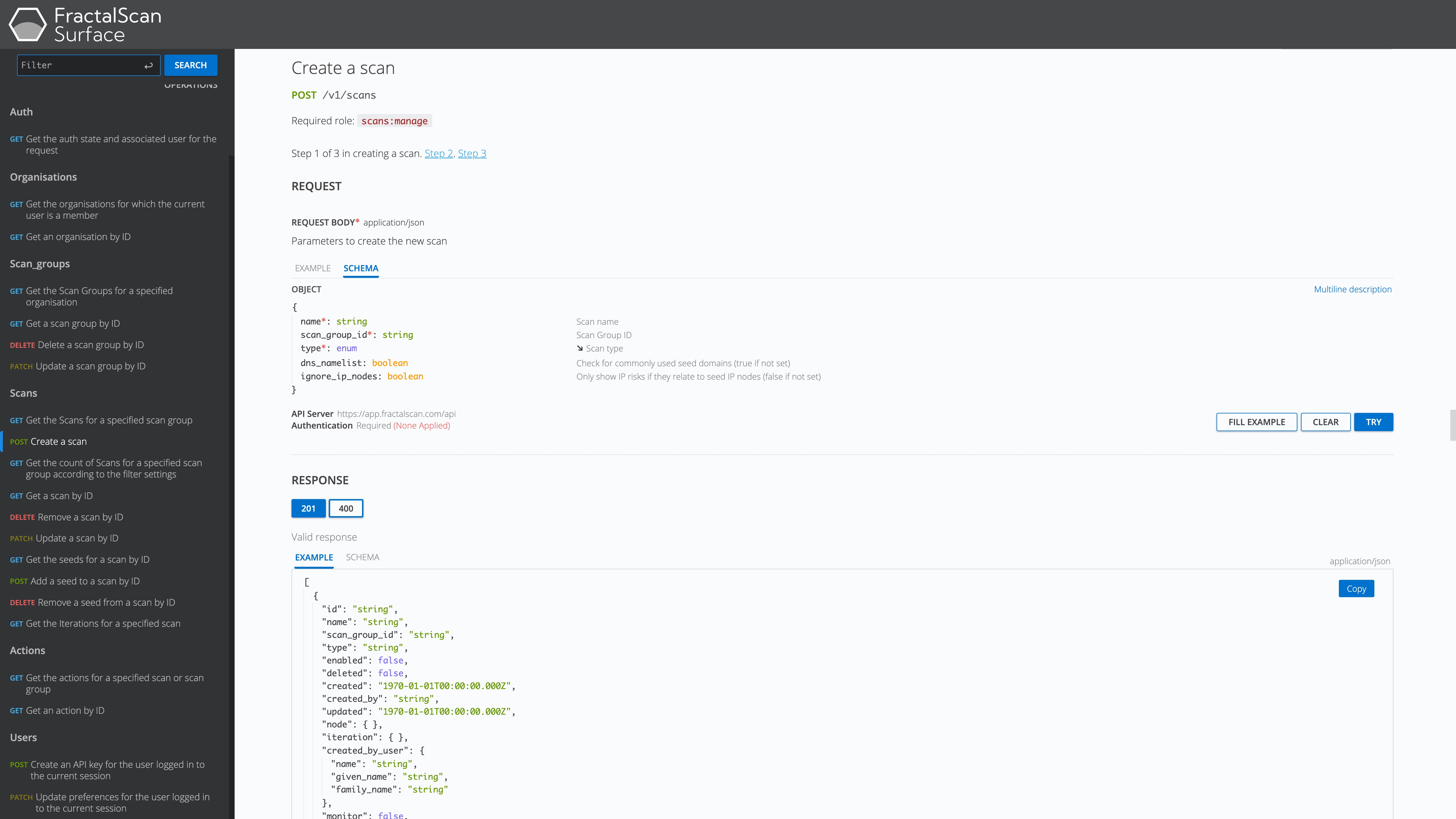 You can also use these new endpoints to make updates to an existing scan, for example to add an additional seed to a scan, to rename it or move it to a different scan group.
FractalScan Surface Premium plan or above is required to access the public API.
FractalScan Surface Documentation site
The FractalScan Surface Documentation Site is now live! This is a growing area of user guides and support documents that allow you to understand different areas of FractalScan Surface in a little more detail. For example how to manage users and roles and more detail the different scan types.
This can be accessed at any time using the help menu.
We are always adding to our Documentation site, so please get in touch if there's an area of FractalScan Surface that you would like to know more about and we will look to cover it. You can either use the Contact Us form within FractalScan Surface, or email support@fractalscan.com.
Other improvements
Improved Changes page
We have improved the Changes page, allowing you to click through to the risk that the change relates to by clicking the severity badge. This is particularly useful if you have Change Notifications enabled for risks, as you will be able to easily explore the detail of the risk changes.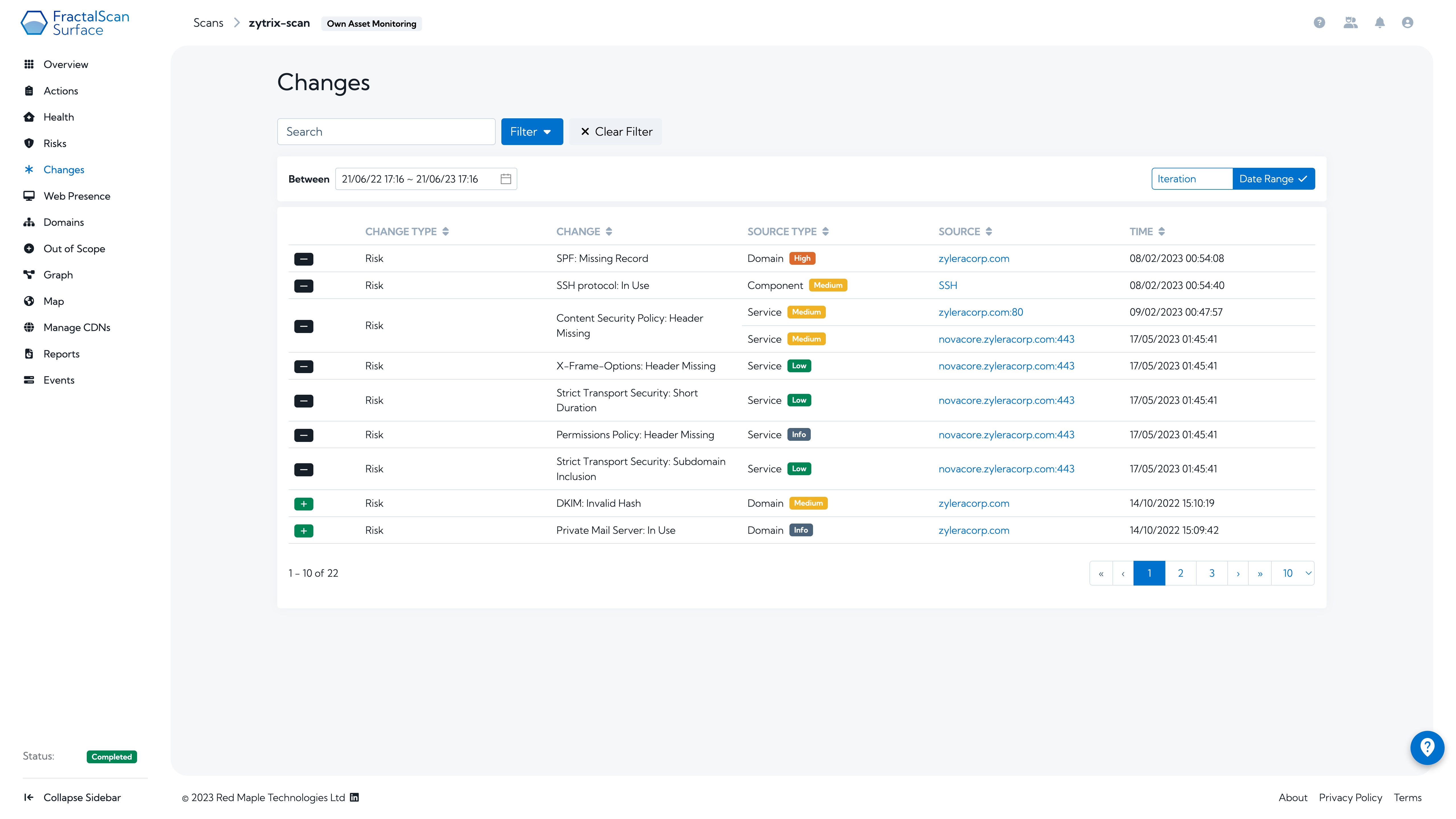 Coming soon
Improved services and third-party component detection.